The 3rd IASTED African Conference on


Health Informatics


AfricaHI 2014
September 1 – 3, 2014
Gaborone, Botswana
INVITED SPEAKER
Biography of the Invited Speaker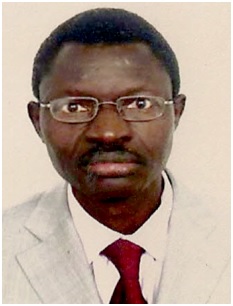 Dr. Onen qualified from Makerere University, Kampala, Uganda with MBChB in 1979, and an M.Med (Internal Medicine) in 1984. He was the first black African to give the prestigious Lilly Lecture at the Royal College of Physicians of London in 2004. The following year, he was awarded a Fellowship to the Royal College of Physicians. Senior Consultant Physician,Centre for Chronic Diseases, Gaborone Private Hospital
Dr. Onen obtained an MD from Makerere University in 2010 based on a thesis on macrovascular complications of diabetes in adults in Botswana. He is the founder and president of Diabetes Association of Botswana. He was also Project Manager of MASA, the pioneering antiretroviral therapy programme in Botswana, which began in 2002.
Centre for Chronic Diseases is a private practice integrating a melting pot of interests including Diabetes, Cardiology, Cardiovascular diseases, Gastroenterology and Infectious Diseases, among others.