The 5th IASTED African Conference on


Environment and Water Resource Management


AfricaEWRM 2014
September 1 – 3, 2014
Gaborone, Botswana
PLENARY SPEAKER
Standardisation in the Area of Solar Energy
Abstract
Botswana is blessed with abundant sunlight as a renewable resource and this makes the country, beside other challenges, being in a good position to effectively utilise solar power on systems such as solar photovoltaic (PV) and solar thermal (solar water heating systems). The country has, therefore, been embarking on various programmes to facilitate the uptake of solar energy systems in the country.
The effectiveness of the solar energy systems cannot be realised if the standardization of the same is not taken into consideration. The country has therefore found the necessity of developing standards to address things like PV systems and components to assist users, procuring entities, designers, manufacturers, importers and other relevant stakeholders to have or build efficient and effective solar energy systems which will serve the intended purpose.
This paper also addresses means through which these initiatives can effectively benefit the consumers at all levels of the economy as well as discussing some of the challenges encountered during the application of the standards.
Biography of the Plenary Speaker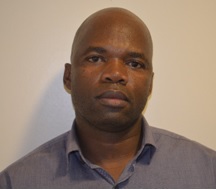 holds a MSc – Power Distribution Engineering (University of Newcastle Upon Tyne, UK), and Beng - Electrical and Electronic Engineering (UB). He is currently working as a Principal Engineer, Department of Standards, Botswana Bureau of Standards. He has been a standards writer in different areas including solar photovoltaic energy, electrical household appliances, information technology, etc. He also has more than 10 years of experience as an ISO 9000 Quality Management Systems Auditor, and is a trained auditor of other management systems being Occupational Health and Safety, Environmental Management and Information Security Management. Mr. Kelebaone Tsamaase
He is a member of Botswana Institution of Engineers (BIE) and Institution of Electrical and Electronic Engineers (IEEE)

He is a member of Botswana Institution of Engineers (BIE) and Institution of Electrical and Electronic Engineers (IEEE)