The 15th IASTED International Conference on


Computers and Advanced Technology in Education


CATE 2012
June 25 – 27, 2012
Napoli, Italy
INVITED SPEAKERS
E-learning Cooperative Environment: Advanced Simulations and Virtual Labs as the New Frontiers of Inclusiveness and Immersiveness
Abstract
Current trends and future direction for E-learning show that traditional distance learning models are no longer able to interpret the open, nomadic and ubiquitous knowledge building process, influenced by the cloud computing infrastructures. The spread of efficient and usable technologies, together with the new people's lifestyle and learning habits, lead to data personalization process, to new forms of information collection and knowledge building. Taking into account these consideration Università degli Studi Guglielmo Marconi has created a dedicated team of experts in the field of multimedia didactic contents production, engaged in research on online advanced education solutions. People involved in the planning, development and delivery of technology-mediated learning has to pay more attention to the intangible and immaterial character of knowledge to stimulate the students interest in the educational projects and to lead them the achievement of their final study and professional objectives.
Learning paths and environments to be autonomously selected and created, virtual classrooms and laboratories, e-tutors and avatars, shared educational resources, open source as an alternative to original and exclusive knowledge production: the present-day myth of "contextual knowledge", which can be created and access everywhere and at every time, runs the risk of being an "out of control" learning process. Learning time and modality are defined according to indeterminate and accidental choices related to specific contexts and situations. According to this new "symbolic view", the experiential approach becomes fundamental in every distance learning paths, aiming to guarantee the practical application of the contents learned, deals with the immaterial and intangible elements which become knowledge contents. A significant experience in the field of 2.0 didactics is represented by multimedia simulations and virtual labs and their potential in achieving "inclusive and immersive learning".
Presenters
Dr. Laura Ricci – Università degli Studi Guglielmo Marconi, Italy
Dr. Paolo Francescone – Università degli Studi Guglielmo Marconi, Italy
Assoc. Prof. Nunzio Casalino – Marconi University, Italy
Biographies of the Invited Speakers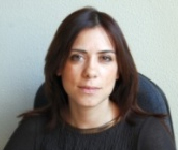 Dr. Laura Ricci
is a Director of the International Relations Office at Università degli Studi Guglielmo Marconi (Rome, Italy). She is also Managing Director of the GUIDE Association - Global Universities in Distance Education - a worldwide cooperation network in the field of e-learning research and practice. Dr. Laura Ricci graduated at University of Pescara in Languages and International Languages. She is also editor of books and author of articles in journals and conferences' proceedings.
Dr. Paolo Francescone
is Director for Multimedia Educational and Creative Production Department at Università degli Studi Guglielmo Marconi (Rome, Italy). He is expert in advanced technology-based training and new communication technologies' applications in education and training areas. In 2005-2009, he was responsible for the design / production of multimedia teaching content for FOR.COM., Inter-University Consortium specialized in products and services for distance education. In 1999-2004, he worked as a consultant trainer and solutions' designer in e-learning and web communication for Gruppo Pragma. Dr. Paolo Francescone graduated at "La Sapienza" University (Rome, Italy) with a degree in Philosophy. He also holds a Master's degree in Journalism and Business Communication at LUISS Guido Carli University (Rome, Italy).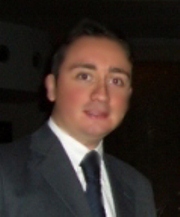 Dr. Nunzio Casalino
is Associate Professor of Organizational Behavior and Human Resource Management at Università degli Studi Guglielmo Marconi (Rome, Italy). His main research interests include quality aspects of business organization, e-learning and e-training, e-government, human resource management, enterprise information systems, CSCW and groupware. Dr. Casalino is a project manager of several national and international research projects such as IST, LLP Leonardo da Vinci, MIUR and CNR. He is also a senior project manager of DigitPA – Ministry for Innovation (Italian National Agency for Digitalisation of Public Administration) and a senior consultant in ESCS international e-learning project of SSPA (Italian National School of Public Administration). Dr. Casalino graduated in Economics at LUISS Guido Carli University (Rome, Italy) and then obtained the Ph.D. degree in Management of Information Systems with a fellowship financed by ASI (Italian Space Agency). He is author of several books, articles in international journals and conferences' proceedings.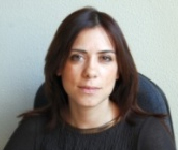 is a Director of the International Relations Office at Università degli Studi Guglielmo Marconi (Rome, Italy). She is also Managing Director of the GUIDE Association - Global Universities in Distance Education - a worldwide cooperation network in the field of e-learning research and practice. Dr. Laura Ricci graduated at University of Pescara in Languages and International Languages. She is also editor of books and author of articles in journals and conferences' proceedings. Dr. Laura Ricci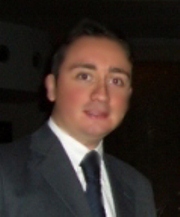 is an Associate Professor of Organizational Behavior and Human Resource Management at Università degli Studi Guglielmo Marconi in Rome, Italy. His main research interests include quality aspects of business organization, e-learning and e-training, e-government, human resource management, enterprise information systems, CSCW and groupware. Prof. Casalino is a project manager of several national and international research projects such as IST, LLP Leonardo da Vinci, MIUR and CNR. He is also a senior project manager of DigitPA - Ministry for Innovation (Italian National Agency for Digitalisation of Public Administration) and a senior consultant in ESCS international e-learning project of SSPA (Italian National School of Public Administration). Dr. Casalino graduated in Economics at LUISS Guido Carli University (Rome, Italy) and then obtained the Ph.D. degree in Management of Information Systems with a fellowship financed by ASI (Italian Space Agency). He is author of several books, articles in international journals and conferences' proceedings. Nunzio Casalino