The 11th IASTED European Conference on


Power and Energy Systems


EuroPES 2012
June 25 – 27, 2012
Napoli, Italy
KEYNOTE SPEAKER
Integration of renewable energies into the Iberian electricity market
Abstract
Since the 1990's wind and other renewable technologies have a growing presence in the energy mix in Spain. The incorporation of renewable energies into the Spanish electricity market has affected the planning and operation of the system by and large. In particular, the Spanish system operator has created an operation center devoted to deal with wind energy operation. Since wind resources are highly variable in intensity and availability this has brought several implications to the operation of the system regarding security and market prices. To cope with this, fast generating units that can modulate this variability have been deployed to be available as reserves. Reserves needed in case of a high penetration wind power are determined and scheduled in terms of size and deployment time. In long-term planning, reserve requirements should also be considered as they affect the availability of the plants. The main issue is to achieve system reliability for different degrees of renewable penetration in Spain. The intermittency and lack of availability of renewable sources poses significant challenges for their integration into the Spanish electricity market and will be the subject of the talk.
Biography of the Keynote Speaker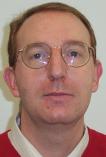 Javier Contreras received the B.S. degree in Electrical Engineering from the University of Zaragoza, Zaragoza, Spain, the M.Sc. degree from the University of Southern California, Los Angeles, and the Ph.D. degree from the University of California, Berkeley. He has been a visiting researcher at the University of Illinois at Urbana-Champaign and the University of Hong Kong, among others. He has participated in several projects related to bidding strategies, design of electricity markets, and price prediction in power pools. He has published in IEEE Transactions on Power Systems and other relevant power systems journals and conferences. His research interests include power systems planning, operations and economics and electricity markets. He is Full Professor at the University of Castilla-La Mancha, Ciudad Real, Spain.