The 2nd IASTED International Conference on


Assistive Technologies


AT 2012
February 15 – 17, 2012
Innsbruck, Austria
SPECIAL SESSION ORGANIZER
Neurological disability and the role of assistive technologies
Abstract
The International Classification of Functioning (ICF) is a classification of health and health-related domains.The ICF acknowledges that every human being can experience a decrement in health and thereby experience some degree of disability. This special session will focus on the impact of neurological disabilities rather than its causes and the role of assistive technologies. One such promising technology is Transcranial Electrical Stimulation which has been shown to facilitate neuroplasticity and may facilitate recovery from cortical damage (e.g. stroke), mental (e.g. depression), and neuromuscular (e.g. impaired balance) disorders. However clinical applications of electrotherapy devices are currently an evolving area. ICF classification, monitoring, and assistance during neurological disability along with the role of electrotherapy devices are the focus of this special session.
Biography of the Special Session Organizer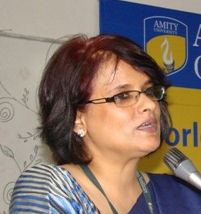 Dr. Alakananda Banerjee
is Head-Physiotherapy and Rehabilitation, Max Super Speciality Hospital - Saket, New Delhi, India. She is actively involved with innovation in assistive technologies for ageing at Indian Institute of Technology, Delhi, India. She is the principal investigator for the ongoing research studies on "Active ageing programme for community dwelling elderly" with Max Super Specialty Hospital and Indo-German stroke project - "Clinical pilot study on neuro-muscular electrical stimulation to facilitate re-learning of ankle function following stroke" in collaboration with the University Hospitals, Goettingen, Germany. Dr. Banerjee was awarded The Sushila Aggarwal Memorial Trophy from Dr Kiran Walia, Health Minister of Delhi on the occasion of World Elderly Day October 2010.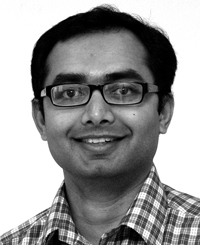 is Research Scientist with the Department of Clinical Neurophysiology, University Hospitals, Goettingen, Germany. He received his Ph.D. from Case Western Reserve University, USA where he worked on Electromyogram-triggered Functional Electrical Stimulation. He is currently working on optimizing non-invasive electrical stimulation techniques to facilitate motor re-learning and is co-investigator for Indo-German stroke project - "Clinical pilot study on neuro-muscular electrical stimulation to facilitate re-learning of ankle function following stroke." Dr. Dutta