The IASTED International Conference on


Nanotechnology and Applications


NANA 2008
September 29 – October 1, 2008
Crete, Greece
KEYNOTE SPEAKER
Wireless Sensor Networks for Age Wave Applications
Abstract
Objectives
Target Audience
Background Knowledge Expected of the Participants
Biography of the Keynote Speaker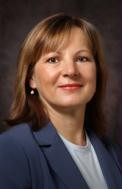 Bozena Kaminska Ph.D. has 25 years of academic and corporate experience as a researcher, engineer, entrepreneur and educator. She is presently Professor and Canada Research Chair in Wireless Sensor Networks at Simon Fraser University, focusing on the research and development of new sensors and micro-systems.
Kaminska is a prolific inventor, having authored multiple patents and more than 300 IEEE peer-reviewed publications in top scientific journals and conference proceedings. She is a recognized pioneer and a leader in analog and mixed signal design and test automation for new semiconductor devices. Her scientific contributions are used by multiple companies.
EDN Magazine, a leading electronics industry trade publication, named Kaminska as the Innovator of the Year in 1997. She was recognized for developing and commercializing the first-ever analog design and test automation tools for electronic system design.
Dr. Kaminska continues to actively combine academic research with industrial commercialization, encouraging and frequently participating in technology spinoffs and new enterprise creation as a role model and mentor for younger members of the university community. She is a founding partner in Adigy, a joint US/Canadian venture addressing high prevalence healthcare problems with innovative microelectronic solutions, including system-on-chip wireless physiologic monitors, most recently for electrocardiography, cardiorespiratory function, with special interest in preventive screening and in home care.
References