The IASTED International Conference on


Robotics


Robo 2010
November 24 – 26, 2010
Phuket, Thailand
KEYNOTE SPEAKER
Grand Challenge of the Robotic Technology
Abstract
Robotic technology has been making remarkable progress in many fields of our daily life, such as safety, security and health. Micro and nano robotic technology is furthermore necessary to improve the higher accuracy and sensitivity as well as reducing the cost and material consumptions, including the energy saving. Thus, it is expected to play an important role in the green and life innovations. This lecture describes such innovative challenges in many fields by robotic technology, such as environmental robotics applications, bio-medical robotic applications, life supporting applications for the aging society.
Biography of the Keynote Speaker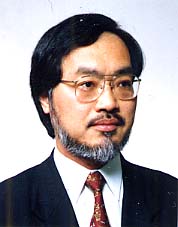 Prof. Toshio Fukuda received Dr.Eng. from the University of Tokyo in 1977. He is currently the Director of the Center for Micro-Nano Mechatronics and Professor of the Department of Micro-Nano Systems Engineering at Nagoya University. He is also involved in the fields of intelligent robotic and mechatronic system, cellular robotic system, and micro-nano robotic system. Prof. Fukuda is the President of IEEE Robotics and Automation Society (1998-1999), Director of the IEEE Division X and Systems and Control (2001-2002).