The IASTED International Conference on


Web-based Education


WBE 2005
February 21 – 23, 2005
Grindelwald, Switzerland
SPECIAL SESSION
Designing Learning Activities: From Content-based to Context-based Learning Services
Abstract
Objectives
Timeline
Tutorial Materials
Target Audience
Background Knowledge Expected of the Participants
Biographies of the Participants

Demetrios G Sampson holds a Diploma in Electrical Engineering (1989) from Demokritus University of Thrace and Ph.D. in Multimedia Communications (1995) from University of Essex, UK. He is the Director of the Advanced eServices for the Knowledge Society Research Unit (ASK) at the Informatics and Telematics Institute (ITI) of the Center of Research and Technology Hellas (CERTH) and an Associate Professor on eLearning at the Department of Digital Systems of the University of Piraeus. His main research interests are in the areas of Technology Enhanced Learning. He is the co-author of more than 200 publications in scientific books, journals and conferences with at least 410 known citations. He received the Best Paper Award in IEEE International Conference on Advanced Learning Technologies ICALT01, Madisson, USA (August 2001) and in IEEE International Conference on Advanced Learning Technologies ICALT04, Joensuu, Finland (August 2004), the Best Poster Award on 7th IEEE International Conference on Advanced Learning Technologies ICALT2007, Niigata, Japan (July 2007). He is a Senior Member of IEEE and the elected Chair of the IEEE Computer Society Technical Committee on Learning Technologies (LTTC). He is Co-Editor-in-Chief of the Educational Technology and Society Journal, an international journal with Impact Factor 0.469 on the Thomson Scientific 2006 Journal Citations Report. He is also a Member of Editorial Board of (10) International Journals, including the IEEE Transactions on Learning Technologies and Guest Co-Editor in (14) Special Issues of International Journals. His participation in the organization of international/national scientific conferences involves: General Chair in (6) International Conferences, Program Committee Chair in (8) International Conferences and Memberships in (130) Program Committees in International Conferences. He has been a Keynote/Invited Speaker in (12) International and (14) National Conferences.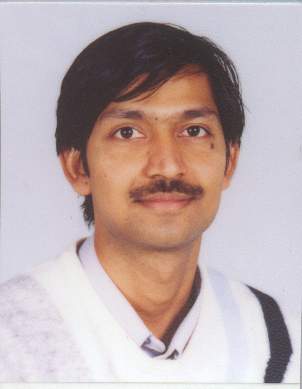 is an Associate Professor of Information Systems and Director of Advanced Learning Technology Research Centre at the Massey University, New Zealand. He is Chair of IEEE Technical Committee on Learning Technology, and Editor of the SSCI indexed Journal of Educational Technology & Society (ISSN 1436-4522). His research interests include adaptivity in web and mobile learning. Prof. Kinshuk
References
Important Deadlines
| | | |
| --- | --- | --- |
| Latest Submissions Due | | October 18, 2004 |
| Notification of Acceptance Starting | | November 10, 2004 |
| Final Manuscripts Due | | December 10, 2004 |
| Registration Deadline | | December 15, 2004 |
Papers will be reviewed on an ongoing basis. Authors who submit early will receive their feedback and notification early.