The 10th IASTED International Conference on


Biomedical Engineering


BioMed 2013
February 13 – 15, 2013
Innsbruck, Austria
SPECIAL SESSION
Biomedical Coatings
Abstract
This session is focused on the description of new technologies in the field of coatings, thin films, surface treatments and surface functionalization of materials for biomedical applications, with particular emphasis to the interface between materials and living cells, tissues and biological environment. The topics will be focused on innovative materials as coatings for biomedical devices, as well as on new surface treatments devoted to induce a specific biological response, like better tissue integration, or to confer additional features to the material surface, like antibacterial properties, drug delivery ability and drug targeting potentialities.
Suggested topics are: Functionally-graded biomaterials; Bioactive materials as dense, porous and composite coatings; Surface chemical treatments for tissue integration; Surface functionalization for drug delivery/drug targeting; Biomimetic surfaces; Antibacterial surfaces; Clinical applications of surface modified biomaterials.
Target Audience
All researchers, scientists and practitioners working in the field of (or relevant to) biomedical coatings.
Authors submitting papers to this special session must follow the
initial paper formatting requirements
. All papers must be submitted by
October 29, 2012
.
Biography of the Organizer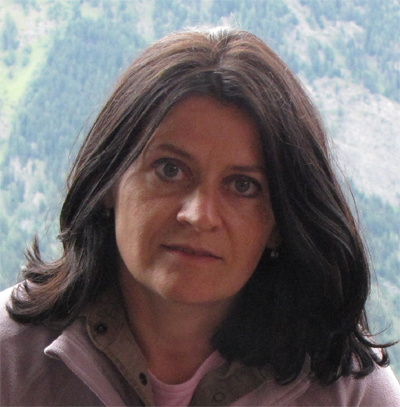 Asso. Prof. Enrica Verne, graduated in Chemistry at the University of Torino amd recieved a PhD in Materials Engineering on November1996. She was an Assistant Professor at Politecnico di Torino, Italy, from October1994 in the Materials Science and Chemical Engineering Department. Since January 2012, she is an Associate Professor in the Institute of Materials Engineering and Physics - Department of Applied Science and Technology at DISAT – Politecnico di Torino, Italy. She is also a member of the permanent scientific committee of the annual Meeting and Seminar "Ceramic Cells and Tissues" promoted by ISTEC-CNR Faenza and the International Glass Commission (TC4 - Glasses for medicine and Biotechnologies). She was the symposium Organiser in the International Conferences Euromat 2007, 2009, 2011 and the Associate and Project Manager of the Academic Spin Off "BionicaTech s.r.l.". She co-ordinates the work of several undergraduate students, graduate fellows, PhD students and researchers, in the field of Biomaterials. Her present scientific activity deals with the synthesis and characterization of bioactive glasses and glass-ceramics, composite materials, bioactive coatings on metallic or ceramic substrates, synthesis and characterization of bioactive glass-ceramic scaffolds for tissue engineering and drug delivery, realization of ferrimagnetic bioactive glass-ceramics for hyperthermic therapy of cancer, magnetic nanoparticles for magnetic and immunological drug targeting, surface functionalization of titanium alloys to promote osteointegration of dental and orthopaedic implants, synthesis and characterization of bioactive antibacterial glasses and thin films, surface functionalization of bioactive glasses for molecular cross-talking devices,and composite bone cements with antibacterial properties. She is an author of about 100 publications on international journals, more than 100 papers published in the proceedings of international conferences, and 10 patents. Co-Editor of the e-book "Surface Tailoring of Inorganic Materials for Biomedical Applications", Bentham Publishers.
Submissions
Please email all submissions to enrica.verne@polito.it by October 29, 2012. Authors MUST include their full contact information in the email.
Important Deadlines
| | | |
| --- | --- | --- |
| Latest Submissions Due | | October 29, 2012 |
| Notification of Acceptance Starting | | November 15, 2012 |
| Final Manuscripts Due | | December 3, 2012 |
| Registration Deadline | | December 6, 2012 |
Papers will be reviewed on an ongoing basis. Authors who submit early will receive their feedback and notification early.