The Eighth IASTED International Conference on


Biomedical Engineering


Biomed 2011
February 16 – 18, 2011
Innsbruck, Austria
TUTORIAL SESSION
Low Back Pain: the problem and methods of assessment
Duration
3 hours
Abstract
The tutorial will consists of an introduction to problem of low back pain (LBP) with an outline of epidemiology to set the context and global perspective. It follows with expert reviews of the anatomy and biomechanics of LBP; issues relating to investigating possible movement anomalies and imaging techniques; measurements of fatigue and techniques, link to include new data on muscle fibre orientation; and signal processing techniques.
Objectives
The objectives are to provide an overview of issues posed by low back pain, including epidemiology, muscle fatigue, methods of measurement for clinical investigation, and functional assessment.
Target Audience
This tutorial session will be directed at the cross-disciplinary list of delegates which we anticipate will be biomedical engineers, clinicians and clinical scientists.
Background Knowledge Expected of the Participants
A basic level of background knowledge in areas such as anatomy, physiology and measurement methods in clinical practice will be assumed, taking account of the different backgrounds of the delegates.
Qualifications of the Instructor(s)
Prof. Robert Allen, Professor of Biodynamics & Control, University of Southampton, UK
Richard Collier, Senior Lecturer in Physiotherapy, University of Southampton, UK
Dr. Lesley Collier, Senior Lecturer in Occupational Therapy, University of Southampton, UK
**All collaborate on the assessment of back muscle fatigue and functional assessment in the marine emergency services, in addition to their individual research interests in musculo-skeletal assessment, functional assessment of task specific performance and in the biomechanics of the spine and measurement of spine motion. **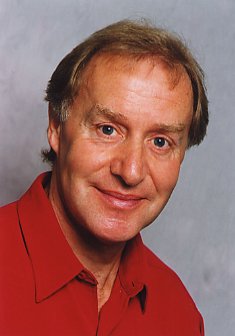 holds a Personal Chair in Biodynamics and Control at the Institute of Sound and Vibration Research (ISVR), University of Southampton, UK. His research interests are currently focused on the bio-inspired and robust control of unmanned, underwater vehicles and on the development and application of signal processing techniques for biomedical systems and bio-acoustic analysis. Particular interests include: cooperative behaviour, echolocation, the efficient estimation of auditory evoked potentials for assessment of hearing and of depth of anaesthesia, cerebral hydrodynamic modelling and non-invasive assessment of intracranial complicance, and processing of fluoroscopic images for measurement of spine kinematics. Prof. Robert Allen