The Fourth IASTED International Conference on


Law and Technology


LawTech 2006
October 9 – 11, 2006
Cambridge, Massachusetts, USA
TUTORIAL SESSION
The Cutting Edge of Legal Technology:
A Strategic Overview
Abstract
Objectives
Timeline
Tutorial Materials
Target Audience
Background Knowledge Expected of the Participants
Qualifications of the Instructor(s)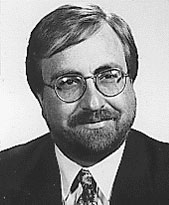 Marc Lauritsen, president of Capstone Practice Systems, is a lawyer and educator with over twenty years of pioneering leadership in advanced legal software. He earned two degrees from MIT and the J.D. from Harvard Law School.
After practicing and supervising in legal aid offices, Marc returned to Harvard as a fieldwork instructor, director of clinical programs, and a senior research associate. He directed Project PERICLES, Harvard's first major research program in law and computers. He became a principal of The Capstone Group in 1992, and founded Capstone Practice Systems in 1998. In 2000-2001 Marc was vice president for practice technology at AmeriCounsel.com, an internet legal services company.
Capstone builds systems for some of the top law firms and departments in the world, but is also energetically involved in pathbreaking projects on behalf of nonprofit legal organizations, such as "National Public ADO" (Automated Documents Online), which delivers smart forms for free to low-income people and their advocates.
References