The 13th IASTED International Conference on


Biomedical Engineering


BioMed 2017
February 20 – 21, 2017
Innsbruck, Austria
PLENARY SPEAKER
Lab Bench Tissue Making
Duration
45 mins
Abstract
We are but a few steps from realising the potential of tissue engineering and lab-grown medical implants. In this presentation, an overview will be given on the current state-of-the art development towards the creation of complex tissue structures. In particular, a focus will be placed on the emerging technologies of bioprinting and organ-on-a-chip, and I will discuss how these technologies may contribute to future precision medicine and reduced costs of drug development. The talk will also present a snapshot in the biomicrofabrication and microvessel-chip research conducted by my group.
Biography of the Plenary Speaker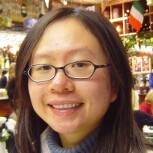 Shery Huang is currently a University Lecturer in Bioengineering from the University of Cambridge. Her research group 'Biointerface', is driven by translational bioengineering research, focusing on 3D bioprinting/ biomicrofabrication, and developing biomimetic organ-on-chips for high throughput drug testing.