The 6th IASTED African Conference on


Modelling and Simulation


AfricaMS 2016
September 5 – 7, 2016
Gaborone, Botswana
"WELCOME ADDRESS" SPEAKER
Biography of the "Welcome Address" Speaker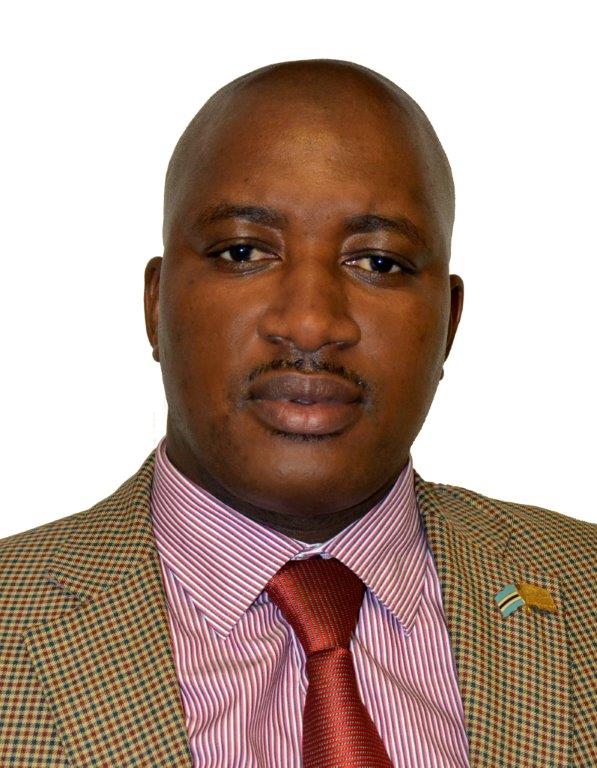 He holds a Bachelor of Arts in Humanities - Majoring in English Grammar and Literature in English and History of International Relations. He also completed Post Graduate Diploma in Education – Majoring in Educational Psychology and Teaching methods which he completed in 2000 and 2001 respectively both from University of Botswana. He also completed various short courses in Security Sector Governance, Post Graduate Diploma in Public Relations, Civil and Military Relations and Parliamentary oversight at various institutions. He started his work career as a Teacher of English at Moeti CJSS 2001 and later went to Moeding College as history teacher. In the same year he left teaching to join METSEF as Manager Trainee and within a year he was promoted to become an Assistant Manager. In 2003 he was promoted on transfer to become Branch Manager at a new branch in Tonota. He then left Metsef at the end of 2003 to join Botswana Democratic Party as Deputy Executive Secretary where he was responsible for general administration and various structures of BDP. He served in various Party committees as well, some of which were Secretary to the Party Disciplinary Committee, Council of Elders and the Party Electoral Board. At this time he was staked with the coordination of all Party Congresses (National Congress, National Council, National Youth Wing Congress and the National Women's Wing Congress) and planning and implementing of the Party's educational programmes.
In 2008 he joined Botswana National Sports Council (BNSC) as Marketing and Communications Officer where he was responsible for all internal and external communication. In 2009 he joined Botswana National Youth Council as Executive Director a position he held until he left to go to Parliament.
In 2010 he stood for Member of Parliament position and won the election, to represent Tonota North now Shashe West Constituency. He was appointed Assistant Minister of Agriculture in April, 2015 and later transferred to Ministry of Education in October of the same year as Assistant Minister responsible for higher education. A position he is still holding to date.