The 6th IASTED International Conference on


Biomechanics


BioMech 2011
November 7 – 9, 2011
Pittsburgh, USA
SPECIAL SESSION ORGANIZER
Gait Analysis
Abstract
The biomechanics of Gait is a field of increasing importance and interest not only to researchers but to practitioners from various fields of expertise. Walking and running are very common human physical activities and play an important role in our daily lives. They can be performed in a variety of ways and directions. The analysis of gait parameters (kinematic and kinetic) and of variablity of gait parameters is very useful in orthopeadical and neurological science and it could provide a significant contribution to conservative therapy, to rehabilitation after different surgeries, and to sports.
This session will cover the following topics:
Measurement
• Vision Motion Analysis (video-based system, infra-red-based system, ultrasound-based system, etc.)
• Pressure and Force Measurements
• Electromyographic Measurement
Clinical Gait Analysis
• Diagnostics
• Surgical Assessment
• Rehabilitation Assessment
Gait Analysis in Sport
Education of Gait Analysis
Others:
• Gait event detections
Submissions:
Please email all submissions to kissrit@t-online.hu
Biography of the Special Session Organizer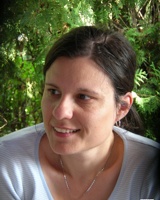 Assoc. Prof. Rita M. Kiss obtained her PhD in Civil Engineering and her Dr.habil in Biomedical Engineering from Budapest University of Technology and Economics. She is currently an Assistant Professor of Structural Engineering at Budapest University of Technology and Economics. Assoc. Prof. Kiss' research interests are in the areas of gait and motion analysis, and posture and postural control.