The Fourth IASTED African Conference on


Power and Energy Systems


~AfricaPES 2012~
Science and Technology - A Platform for Sustainable Development
September 3 – 5, 2012
Gaborone, Botswana
TUTORIAL SESSION
Solar Thermal Collector and Solar Photovoltaic Module Manufacturing and System Integration
Abstract
The electricity consumption in the whole world will increase day by day. We use electricity in almost all manners in our day to day life. But the generation of the electricity is done by the conventional method i,e, from fossil fuels. In developing countries the reserves of the fossil fuel is limited and almost in all over the fossil fuel are limited. So to conserve energy its time to use the renewable source of energy and solar energy is the most common form of renewable energy. In general the solar energy is used for generating electricity and use for district heating. Solar thermal collector serves both the requirement heating and electricity generation process. Variety of solar thermal collector used for different process like water heating system, air heating system and power generation. While solar photovoltaic module gives direct conversion of solar energy to electric energy. The tutorial gives the detail study on the solar photovoltaic cells and solar thermal collector, manufacturing of photovoltaic cell, different application of photovoltaic cell, manufacturing of solar thermal collector , detail study on solar water heating system, solar air heating system, solar power generation and application of solar thermal collector in various field.
Qualifications of the Instructor(s)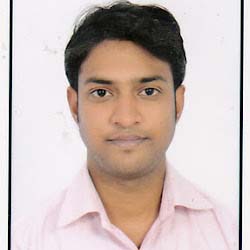 Assistant Professor Sandeep Goyal Obtained his Master Degree in Energy Engineering from Malaviya National Institute of Technology. He is currently an assistant professor at Mechanical engineering department in Jodhpur Institute of Engineering and Technology. His research interests in solar thermal collector, solar photovoltaic and energy conservation technique. He perform several energy audit in textile industries and building. He is an associate member of ASHRAE and government certified consultant of cold storage.