The Fourth IASTED African Conference on


Power and Energy Systems


~AfricaPES 2012~
Science and Technology - A Platform for Sustainable Development
September 3 – 5, 2012
Gaborone, Botswana
KEYNOTE SPEAKER
Power and Energy Optimization: A Process Systems Engineering Approach
Abstract
The presentation will shed light on some of the recent achievements in the field of process integration with emphasis on steam system synthesis as well as heat integration and wastewater minimization of batch plants. In its traditional form, process integration has always been the privilege of continuous processes at steady state. Research mainly focused on minimization of external utilities through maximization of process-process heat transfer. Until recently, optimum design of external utility systems using a comprehensive and systematic methodology, has received very limited attention. The implicit assumption has been that processes that do not satisfy their energy requirements through process-process integration are directly linked to the utility supply, e.g. boiler or cooling tower. The presentation is aimed at demonstrating that this is not necessarily true. Work on direct and indirect heat integration, as well as wastewater minimisation in multipurpose batch plants using a continuous-time domain will also presented. The continuous-time domain is based on a recipe representation known as the State Sequence Network (SSN).
Biography of the Keynote Speaker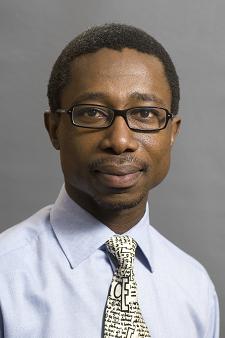 Thokozani Majozi is a full professor in the Department of Chemical Engineering at the University of Pretoria (UP). His main research interests lie in batch process integration. Prof. Majozi's major contributions to research include the development of a continuous-time framework for the synthesis of batch plants, and a novel technique for near zero-effluent batch chemical facilities, both of which have been adopted by industry. Prof. Majozi began his professional career as a junior process engineer at Unilever in 1994, and in 1996 was appointed as a senior process engineer and competency improvement specialist at Dow AgroSciences. In 2002 he joined Sasol Technology as a technology leader for optimization and integration. Prof. Majozi was appointed as an associate professor at UP in 2004 and promoted to full professor at the end of 2008. He has also been an associate professor of computer science at the University of Pannonia in Hungary since 2005. Prof Majozi completed his BScEng in 1994 and his MScEng degree in 1998 at the University of Natal, both in the area of chemical engineering. In 2002 he completed his PhD in process integration at the University of Manchester Institute of Science and Technology in the United Kingdom. Prof. Majozi is a member of numerous scientific committees and organizations, including the European Symposium on Computer Aided Process Engineering (ESCAPE), the Process Systems Engineering (PSE) conference, the Professional Advisory Committee, where he is the Vice Chairman of the Engineering Council of South Africa, as well as being a member of the Academy of Sciences of South Africa (ASSAf). He is also a fellow of the Council for Scientific and Industrial Research (CSIR), Water Institution of Southern Africa and South African Academy of Engineering (SAAE). Prof. Majozi has received numerous awards for his research, including the Italian Zdenek Burianec Memorial Award in 2005, the National Science and Technology Forum Award for Distinguished Researcher in the Last Five to Ten Years in 2006, and the National Research Foundation (NRF) President's Award in 2007. Recently he won the prestigious Silver S2A3 British Association Medal, becoming the first black individual to receive the award since it was established in 1932. Prof. Majozi is author or co-author of more than 100 publications in refereed scientific publications, including the textbook, 'Batch Chemical Process Integration,' recently published by Springer.