The 12th IASTED International Conference on


Artificial Intelligence and Applications


~AIA 2013~
February 11 – 13, 2013
Innsbruck, Austria
SPECIAL SESSION CHAIR
Biography of the Special Session Chair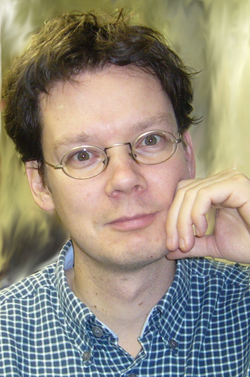 Graduated in mathematics at the Ruprecht Karls University, Heidelberg (Germany), in 1998. Ph.D. obtained in 2003 at the Slovak Academy of Sciences, Bratislava (Slovakia), in the field of quantum structures. Employed with the Collaborative Research Center "Computational Intelligence" at the University of Dortmund (Germany) from 2003 to 2006. PostDoc Fellowship at the European Centre for Soft Computing in Mieres from 2006 to 2007. Scientific assistant at the Institute for Medical Expert and Knowledge-Based Systems at the Medical University of Vienna (Austria) from 2007 to 2010. Since 2010 scientific assistant at the Johannes Kepler University in Linz (Austria).
Author of around 35 journal papers in the fields of quantum structures, fuzzy logic and its algebraic foundations, fuzzy rule-based systems, and medical expert systems.
Current research interests include logics for reasoning under uncertainty and vagueness (fuzzy logic, approximate reasoning), algebras related to many-valued logics (triangular norms), expert systems (formal framework for representing and inferring knowledge, in particular in medicine), foundational issues (vagueness, representation of natural-language statements).