The 13th IASTED International Conference on


Control and Applications


~CA 2011~
June 1 – 3, 2011
Vancouver, BC, Canada
PUBLICITY CHAIR
Biography of the Publicity Chair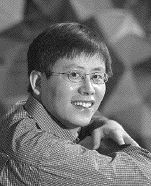 Professor Peter X. Liu received his B.Sc. And M.Sc. Degrees from Northern Jiaotong University, China in 1992 and 1995, respectively, and Ph.D. degree from the University of Alberta, Canada in 2002. He has been with the Department of Systems and Computer Engineering, Carleton University, Canada since July 2002 and he is currently a Canada Research Chair. His interest includes interactive networked systems and teleoperation, haptics, micro-manipulation, robotics, intelligent systems, context-aware intelligent networks, and their applications to biomedical engineering.
Dr. Liu has published more than 150 research articles. He serves as an Associate Editor for several journals including IEEE/ASME Transactions on Mechatronics, IEEE Transactions on Automation Science and Engineering, Intelligent Service Robotics, Int. J. of Robotics and Automation, Control and Intelligent Systems and Int. J. of Advanced Media and Communication. He received a 2007 Carleton Research Achievement Award, a 2006 Province of Ontario Early Researcher Award, a 2006 Carty Research Fellowship, the Best Conference Paper Award of the 2006 IEEE International Conference on Mechatronics and Automation, and a 2003 Province of Ontario Distinguished Researcher Award. He has served in the Organization Committees of numerous conferences including being the General Chair of the 2008 IEEE International Workshop on Haptic Audio Visual Environments and their Applications, and the General Chair of 2005 IEEE International Conference on Mechatronics and Automation.
Dr. Liu is a member of the Professional Engineers of Ontario (P.Eng) and a senior member of IEEE.